If you have a website, you have definitely heard of Search Engine Optimization (SEO). But, how do you measure the health of your website and its SEO? This is where a website audit comes into play. A website audit checks the health of your website and has the power to point out any SEO or User Experience (UX) issues your website may be facing. 
You see, your website is the source of traffic, lead generation and conversion and with this in mind, you need a site audit to ensure you are constantly bettering your website visibility and user experience. So, you may have SEO tactics in place but it is vital you perform site audits across your website to amend any possible issues and increase your website ranking. 
It is also important to note that there is a difference between a SEO audit and a website audit. You see, a SEO audit will help you discover the problems that are affecting your search engine rankings while a full website audit will discover the entire performance and health of your site (including your SEO performance). This is why a website audit is vital – it covers all elements of your website to ensure search engine performance and greater user experience.
In this article, we take a look at what a website audit is, what you should be monitoring in your website audit and the benefits of auditing your site.
Let's dive right in!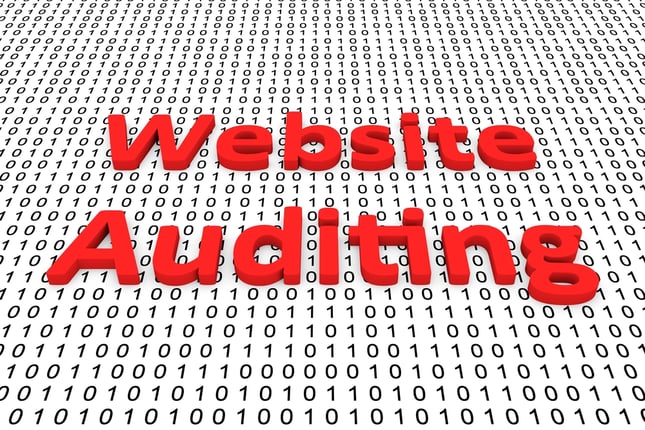 As stated previously, a website audit crawls your website and checks the performance of your site in its entirety. The results help you identify any possible issues that need to be addressed which in turn, help you better your SEO objectives.
There are a variety of online tools, some free while some come at a cost, which marketers can use when auditing a website. What is important is that you find an auditing tool or auditing experts that can create reports and consistently keep track of your website's progress. The auditing tool you choose to use should also be able to provide information regarding:
When beginning your website audit journey, it is important you place emphasis on the above data. This is because if any of the above insights are slightly off, your website will begin to lose its strong search engine ranking and users will drop off your website.
With this in mind, we will take you through some of the most important elements of website and website SEO auditing in 2022.
Finding out what is working and what isn't working about your website and SEO can be time-consuming. Therefore, it is important you invest in auditing tools to help you get the results you require in a timely manner and identify opportunities to increase your conversions as soon as possible. However, if you are willing to perform these tasks without a program, the below steps will help you do this on your own for optimal results. 
Below, we take a look at what you should be looking out for when performing a website audit: 
These are just 5 of the most important elements you should focus on when you begin your website audit journey. 
By reviewing all of the above on a consistent basis your website will soar in the search engine results and your website visitors will have a positive brand experience – converting them along the way. 
As a leader in SEO, web development and digital marketing, Nexa offers a free and instant website audit. In order to obtain your website audit, simply visit our website audit page, here. 
Our free website audit will provide you with the following data:
Please feel free to download the report upon completion.  If you have any questions relating to this, please complete the form on this page and one of our experts will come back to you.
What is a Website Audit?
5 Actionable Tips for Website and SEO Auditing in 2022
The Wrap Up